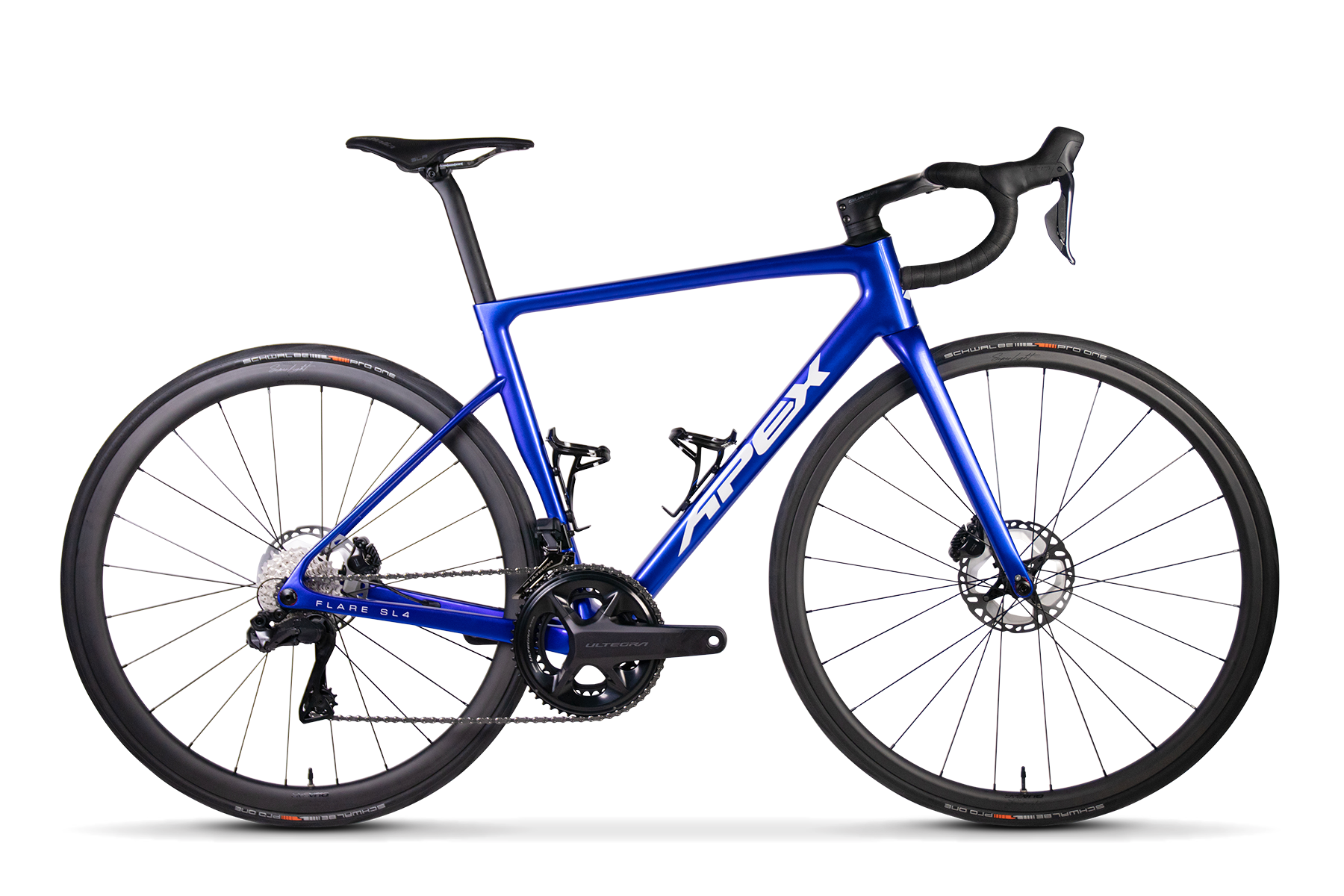 PURE ALLROUND PERFORMANCE
All the essence of APEX in a modern racer. Here is the new FLARE in its most compact, essential and lightest possible form.
A project that revisits the original concepts from 2007 with a super light carbon frame, which manages to reduce the weight to just 847g.
A design characterized by simple, clean lines.
The result is an even faster bike but at the same time more agile and intuitive for a wide range of riders.